Welcome to the City of Bryan
Welcome to the Fountain City! Bryan has much to offer for residents, visitors and businesses alike. As the seat of Williams County, Bryan combines small town appeal with many conveniences of a larger city.
A strong school system, a revitalized downtown shopping and entertainment district, and an extensive park system make Bryan a great place to call home. Browse our site to find information on city resources and departments, along with fun events and activities to enjoy around town.
Planning a visit? You'll discover a welcoming community with much to do and see. No matter when you plan to stop by, you'll find four seasons of fun in the Fountain City.
Our business community is strong and poised for growth. With two industrial parks, a community-owned utility, and an active economic development agency, we have the support system needed to help businesses succeed.
We're proud to be recognized as a Tree City USA community and in Norman Crampton's book The 100 Best Small Towns in America. While we appreciate the accolades, we encourage you to see Bryan for yourself. Each person who visits, lives or works here finds something special they love about our city. What will you discover?
Yours in community,
Carrie Schlade, Mayor of Bryan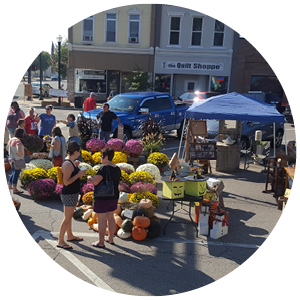 Tucked in the corner of northwest Ohio, Bryan is at the center of so much. We have a strong history of manufacturing and innovation, along with a vibrant economic development agency ready to support new and existing businesses. Learn more about why Bryan is an ideal location to situate, relocate or expand your business.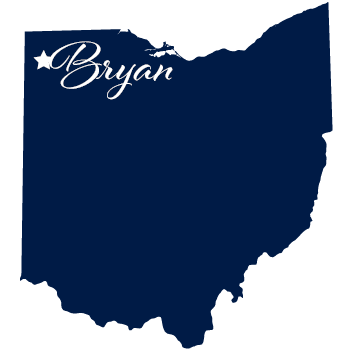 History
The Fountain City
Bryan was formed in 1840 and named after John A. Bryan, a former Ohio auditor and the person who donated the land for the county seat. Also known as the Fountain City, Bryan earned the nickname thanks to a network of underground springs. These cold, artesian wells were valuable to the area's first settlers, both as a means of fresh water and as a way to preserve food before modern refrigeration.