The Street Department plays an important role in the ease and safety of life in Bryan. In addition to snow and leaf removal on city streets and parking lots, the Street Department is responsible for storm and sewer maintenance, and maintaining Fountain Grove Cemetery.
Location, Hours & Contact Details
The Street Department is located at 330 Townline Road and is open 7 a.m.-3 p.m., Monday-Friday. For questions or more information, call 419-636-8547 or email streets@cityofbryan.com.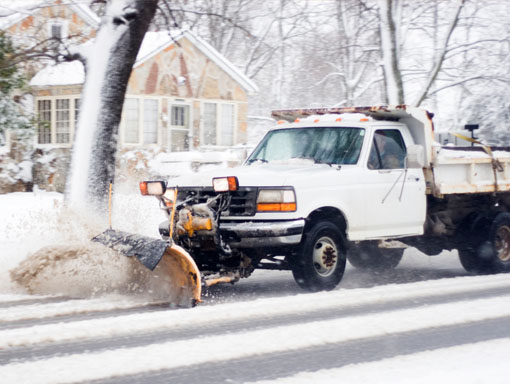 Recycling: Starting July 1, 2022, Republic Services will begin collection of recycling and trash. WiltonKeck will also be taking any additional recyclables from residents. Items must be placed inside the bins located by WiltonKeck, 807 East Maple Street. Entrance is from Toy Street. If the bins are full, please drop off during business hours (6:30 AM – 2:30 PM Monday-Friday). The following will be accepted: cardboard, newspaper, magazines, office paper/shredder paper. For more information, please see the Republic Services announcement here, along with the ordinance and map. The Recycling Center will only be accepting grass, yard waste and leaves. Any other dumping at the Recycling Center could result in fines.
There will be recycling trailer locations set up throughout Williams County for any other recycling needs. Please see the location information here.
Garbage Collection: Starting July 1, 2022, Republic Services has been awarded the City of Bryan bid for waste and recycle services. Please see the trash and recycle announcement here, along with the ordinance. Weekly routes are determined by location. See this map to determine your day.
Big Trash Drop Off: The Fall trash drop off at the Street Department on Townline Road will be:
Thursday, October 19 from 1:00pm to 7:00pm
Friday, October 20 from 1:00pm to 7:00pm
Saturday, October 21 from 8:00am to 12:00pm
On curbed streets, leaves need to be in the gutter. On non-curbed streets, leaves should be raked to the edge of the street. Leaf pick-up days follow the same schedule as garbage collection days.
Have leaves in the spring? Drop them off 24/7 in the designated hopper at the Recycling Center.
Our Street Department can move some snow! We are proud to be one of the best-equipped cities around. Our fleet includes seven large dump trucks with plows, two salt trucks with plows, two front end loaders with plows, and a one-ton dump truck with a plow.
On a day with 3-6" of snow, every street and city-owned parking lot can be plowed in four hours. Add another hour, and alleys will be open too. Remember, parked cars slow down plowing.
Ups and downs in winter temperatures are a natural part of living in northwest Ohio. So too are the potholes created by those freeze-thaw cycles.
The City of Bryan takes great pride in keeping our streets safe and is committed to addressing issues in a timely fashion. You can help us fulfill that mission by reporting potholes when you see them. Simply fill out the form below to notify the Street Department.
*Denotes a required field.