The City of Bryan operates a curbside recycling program in conjunction with garbage collection. A red rectangular plastic recycling bin is provided at no charge for residents.
Location, Hours & Contact Details
The City of Bryan Recycling Center is located at 1200 Buffalo Rd., next to the Bryan Community Center. For your convenience, several types of recyclables can be dropped off in the marked hoppers 24 hours a day, seven days a week.
For more information, call 419-636-3382 or email recycling@cityofbryan.com.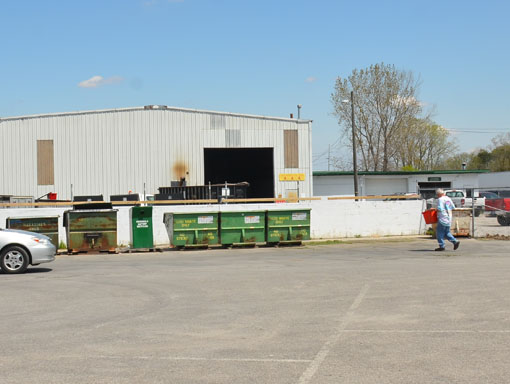 Schedule & Accepted Items
Your red recycling tub should be at the curb by 7 a.m. on the same day as your regular trash pick-up. Weekly and monthly trash pick-up days are based on location. See our weekly and monthly maps to determine the schedule for your home. Please note: The red tub is for recyclables only. Any non-recyclable items will be left in the container for you to dispose of with your garbage. Only city residents may dispose of leaves or grass clippings at the Recycling Center on Buffalo Road.
Weekly Trash Day (Recycling Tub)
One paper bag of cardboard or the equivalent size
Steel cans
Aluminum cans
Clear and brown glass
Plastic containers
Newspaper
Big Trash Day (Sorted by Type)
Flattened cardboard
Shrub branches
Vehicle batteries
All types of metal
24/7 in the Hoppers at the Recycling Center
Magazines
Grass clippings
Leaves

Steel cans

Aluminum cans

Clear & brown glass

Plastic containers

Newspaper