The Details
Start:
July 08, 2022 @ 7:00 pm
End:
July 08, 2022 @ 9:00 pm
Add to Your Calendar:
ICAL
Venue
Fountain City Amphitheater
526 Avenue B
Bryan, OH
---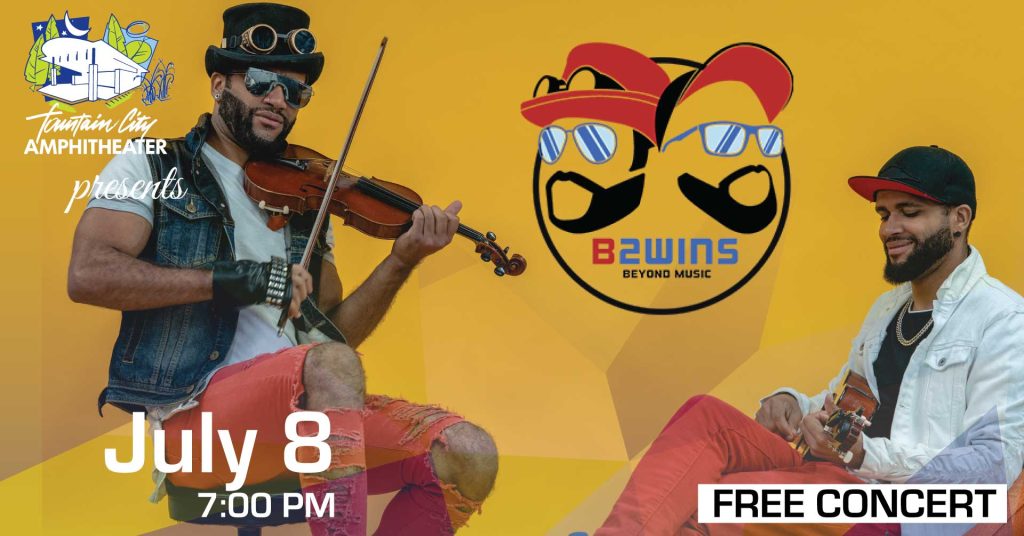 Rio de Janeiro's own B2Wins, short for Brazilian twins, promises an unforgettable, charismatic show that's part rock, part dance party, and part stand-up comedy. The twin brothers got their start playing handmade violins in the slums of Brazil and were awarded full scholarships to study music in the US, where their orchestra was featured on NPR before the boys could even speak English. Ten years later, they now tour full-time, aiming to change the world through music.