The Details
Start:
June 03, 2022 @ 8:00 pm
End:
June 03, 2022 @ 10:00 pm
Add to Your Calendar:
ICAL
Venue
Fountain City Amphitheater
526 Avenue B
Bryan, OH
---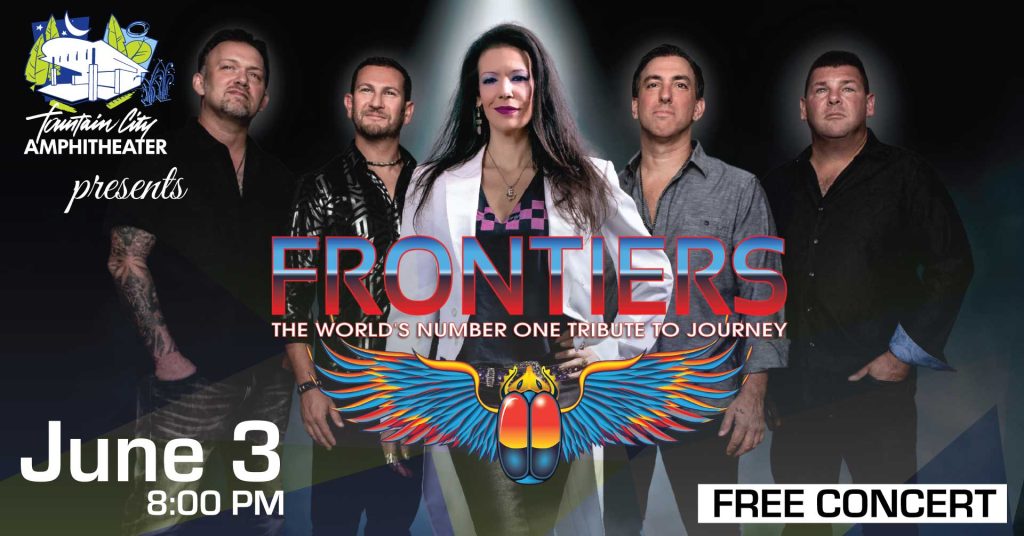 After a Facebook poll on the Fountain City Amphitheater page, this season, we bring you the sounds of Journey. Frontiers is the world's number one tribute to Journey. These five talented, skilled, renowned NYC area musicians recreate the music of Journey to perfection, note for note – every nuance, every iconic riff, all the feels. Frontiers covers all the greatest hits of Journey, taking you back to the late 70's during Journey's magical inception with Gregg Rolie and Neal Schon, and to the 80's with Steve Perry and Jonathan Cain, when Journey's timeless, chart topping hits such as Open Arms, Separate Ways, Send Her My Love, Faithfully, Stone in Love, Don't Stop Believing, Who's Crying Now, Anyway You Want It, and many others ruled the airwaves. When both Steve Perry and Neal Schon proclaim to the world via Twitter that Frontiers is their favorite Journey tribute band, you know you're in for an authentic, unmatched, amazing experience.