The Details
Start:
September 08, 2023 @ 8:00 pm
End:
September 08, 2023 @ 9:30 pm
Add to Your Calendar:
ICAL
Venue
Fountain City Amphitheater
526 Avenue B
Bryan, OH
---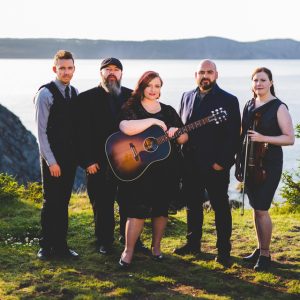 Derina Harvey leads the award-winning Celtic Rock group, the Derina Harvey Band (dHb). With a show that offers a fresh take on traditional folk songs as well as a few originals, Derina's vibrant personality takes center stage with humor, storytelling, and, of course, her powerful vocals. dHb has been likened to a "rockier" version of Canada's Great Big Sea, if fronted by Adele, and has earned a reputation as a high-energy live show that leaves many an audience out-of-breath and hollering from their seats!
EDUCATION OUTREACH at BHS
.
The Fountain City Amphitheater strives to bring high quality acts, and this year we have added more events. Free of charge, but we can't do this without YOU! Please take a moment and consider becoming a Corporate/Individual Sponsor and/or a Fountain Booster Club Member. For more information on how to become a sponsor or a part of the booster club visit
www.cityofbryan.com/fcamphitheater/
The FOUNTAIN CITY AMPHITHEATER is Bryan's newest venue thanks to the Project 2020 Club and the Bryan Area Foundation. The Fountain City Amphitheater is a central gathering place for many community and cultural events!
We hope to see you at the Amphitheater this 2023 season!